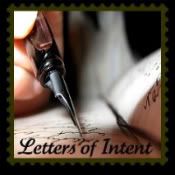 Dear Husband's Employer--
As much as I appreciate the fact that my husband has a steady reliable job with you, and as much as I salivate at all the extra overtime pay...I just have to say that I just can't take this much longer. You have got to give me my husband back! It is just not cool that I am stuck at home alone with three very young energetic children all week long...several weeks in a row. My mental health is declining at an overwhelming pace at this point. It is bad enough that he's working five days a week, 2 1/2 hours away...spending his evenings in a lonely motel while I wrestle grumpy little daddy-starved monsters into their jammies every night, but then when he does make it back to town for the weekend...you drag him off to work Saturday morning as well. Geez! I realize that my man has mad skillz and he is a valuable member of your company. But sometimes I wonder if you really understand & appreciate that. Because if you don't...I just can't see any reason to keep living this way.
Don't get me wrong, I know better than anyone that my husband has his weaknesses...but do you even recognize all of his strengths? Do you acknowledge what kind of hours he puts in for you? Do you realize how important it is to him that he does a job efficiently & effectively? Do you see how frustrated he gets at himself when he does make a mistake? Do you appreciate his honesty & reliability? Do you see the work he put in during his off time to make his job & yours go more smoothly in the future & do you respect that extra effort at all? Or is he just another employee to you? Because, I gotta say, I used to think that we were privileged to be a part of your company...but I'm starting to wonder if we really matter to you at all.
It sure seems like he gets run down for measly little mistakes and yet his effort, innovations, hard work, neatness, thouroughness & dedication barely get a nod. It's hard to maintain a good work ethic when it appears to make little difference. It is hard to imagine that if my husband was sloppy, lazy & unmotivated, him being treated any differently then he is now. Certainly appears that his work has no effect whatsoever on his pay...except in the number of hours he puts in.
Oh, Company, perhaps you really do appreciate the work my husband does and you just can't afford to acknowledge that financially. I can respect that. But you could at least give him an "Atta boy!" every now and then. A sincere accolade really goes a long way in keeping up morale. If not for him...then at least for me. I need to know that there is a reason for these long lonely nights. I need to know that if I can't show my husband here at home how much he is loved & appreciated that he is at least being appreciated for the work he is doing while away from me & his girls.
When is this crazy schedule going to end? He is a good man and he has a loving wife and three daughters who adore him at home so you better wise up and send him home with a treat or else this grumpy, tired, overworked, underhugged wife is going to flip-out, 'Cause my man is special and I'll treat him right whether you do or not. And he deserves it!
Sincerely,
The lonely over-worked wife of Mr. Mad Skillz Campbell
Mr. Mad Skillz, himself